Central Maine Business Notes: Minnesota Dock Company Visits Dock Guys in Winslow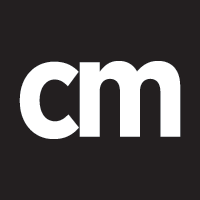 WINSLOW — Dock Guys was visited Monday by a 77-foot showcase trailer from Wave Armor floating docks in Maple Lake, Minnesota. The national touring platform opened to the sides to display Wave Armor's finest products, according to a company press release.
Chris Bilodeau, Owner of Dock Guys, and his experienced staff asked questions while Mike Jacobsen, Sales Manager of Wave Armor Territory, talked about each product.
"Through this visit, I got some specific advice for one of our customers using a Wave Armor product," Bilodeau said. The Dock Guys team received installation training, tips and advice.
Dock Guys, as a full line reseller, sells Wave Armor's rotomolded poly floating docks, as well as its PWC and Boat Ports and Island floats. Featured is the world's first pontoon port capable of floating a 7,000 pound pontoon boat on the water.
The Bilodeau family has been designing, building, installing, maintaining and removing waterfront systems since 1986. Bilodeau continues to evolve the family business while maintaining the same expertise and reliability in the Mid-Maine waterfront community.
Dr. Jeffrey Lynds joins Farmington Family Practice
FARMINGTON — Franklin Memorial Hospital is home to Jeffrey Lynds, MD, a family physician who provides patient care at Farmington Family Practice, according to a hospital news release.
In addition to family medicine, Lynds' professional interests include sports medicine, point-of-care ultrasound, hospital medicine, medical education, and clinical teaching.
Lynds received her medical degree from St. George's University School of Medicine in Grenada, West Indies, followed by a three-year family medicine residency at Central Maine Medical Center in Lewiston.
More recently Lynds provided full spectrum family medicine for all ages at Swift River Family Medicine in Rumford. He is also a Clinical Placement Adjunct Professor for third and fourth year medical students at the University of New England College of Osteopathic Medicine.
"I believe in a partnership with my patients, with good rapport and a clear understanding of mutual goals, which motivates good patient care and ensures an effective, long-term clinical relationship," Lynds said.
Franklin Savings Bank Promotes New Leaders
FARMINGTON – Franklin Savings Bank has announced the promotions of three executives: Katie Deming to branch manager in Farmington, Jennifer Merrill to commercial loans manager in Rumford and Seth Noonkester to assistant branch manager in Rangeley, according to a bank press release.
"We are thrilled to recognize the hard work and accomplishments of these three rising stars," said Human Resources Director Kelsea Pinkham. "These promotions are well deserved. We look forward to their continued success in their new leadership positions. »
Deming will continue to provide customers with impeccable service on depot items while coordinating the ongoing training and development of their customer service team. She has been with the bank for 11 years and is familiar with the bank's deposit products and services.
Merrill will begin its role serving business customers in the region. She has worked closely with FSB lender Rich Allen and is eager to provide her own clients with next level service. Businesses in the Rumford/Bethel areas are encouraged to reach out and explore ways that Jennifer, Rich and Franklin Savings Bank can help them achieve their financial goals. Merrill has been with the bank for over 20 years.
Noonkester took on his new role after joining the bank in early 2021. Prior to joining the bank, he ran Titcomb Mountain in Farmington. He brings an excellent management style to the bank and quickly learns the ropes from current and long-time local branch manager Leeanna Wilbur.
Martin's Point Presents Award to Senior Planning Center
A special awards ceremony was held to thank the many officers of the Senior Planning Center. They were AEP Top Performers for 2022 for a General Agent for Martin's Point Generations Advantage.
Anthony "Tony" G. Arruda, Founder of the Senior Planning Center, said, "I am very proud of our many professional Medicare health plan agents throughout Maine. When I started the Senior Planning Center many years ago, I had no idea that we would be a leader in Medicare health plans in many ways. It is such a good feeling to receive this award from Martin's Point. Both Senior Planning Center and Martin's Point are major players in Maine, providing high quality local service to their clients.
"Our agent partners across Maine have enabled this growth, with a special shout out to our new locations in Belfast and Sanford. More important than the Martin's Point Award, which is a great honor, is that every week our team of professionals helped seniors save money and get better benefits with their Medicare health plans. Our mission to help seniors has become a reality. Many thanks to Martin's Point and we look forward to many years of working together.
The Senior Planning Center has represented Martin's Point for many years and represents all major Medicare health plans. Today, Senior Planning Center has agents throughout Maine with locations in Farmington, Skowhegan, Rumford, Près Isle, Belfast, and Sanford.
Maine State Credit Union donates $100,000 to help send Mainers to college
AUGUSTA — The Maine State Credit Union Board of Directors recently voted to donate $100,000 to the Normand R. Dubreuil Scholarship Fund of the Maine Community College System and Maine Maritime Academy. Since its inception, the credit union has funded the endowment with more than $230,000 and has helped more than 135 Mainers earn their associate and bachelor's degrees, according to a press release from the credit union.
"Normand would be thrilled to know that Maine State Credit Union has helped so many Mainers have the opportunity to go to college," said Tucker Cole, CEO and President of Maine State Credit Union. "He was always one to give back to the community and to others; what a great way to pay homage to him.
The Maine State Credit Union established the 2020 Maine Community College System and Maine Maritime Academy Scholarship Fund. Its purpose is to provide Mainers with the opportunity to pursue higher education. The schools award the scholarships to Maine residents each year. Scholarship recipients study various subjects such as criminal justice, nursing, plumbing and heating, automotive technology, engineering, etc.
Dubreuil served as president and CEO of Maine State Credit Union for more than 30 years. During his tenure, he built a learning organization and gave his employees access to internal training and external learning opportunities through a tuition assistance program.
Dubreuil's belief in the power of education was a legacy the board wanted to share with the people of Maine through the scholarship fund.
"Maine State Credit Union has a reputation for helping Mainers," said George Lapointe, president of Maine State Credit Union. "Norman was always helping people. The board wanted to honor Norm and stay true to the credit union's mission; this scholarship endowment fund ticked all the boxes.
Dubreuil's legacy continues to thrive internally as Maine State Credit Union's culture evolves and grows as a learning organization. In 2021, employees received more than 2,000 hours of internal training.
For more business news, visit CentralMaine.com.
" Previous
US issues 35,000 additional seasonal work visas needed by Maine tourism businesses