Elisa Albert talks menstrual cycles, the music industry and the myth of the tortured artist ‹ Literary Hub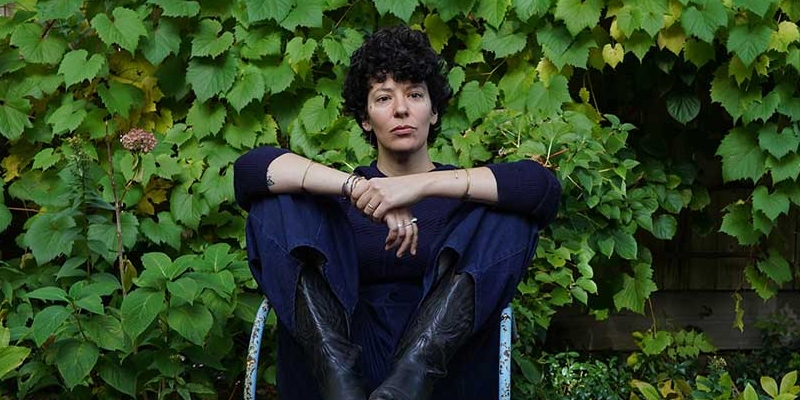 This week on The Maris magazineElisa Albert joins Maris Kreizman to discuss her latest novel, The human bluesnow available from Avid Reader Press/Simon & Schuster.
Subscribe and download the episodewherever you find your podcasts.
*
On the allure of the menstrual cycle:
AE: I think we all grow up marinating in this idea that if we talk about our rules or fully live by them, we risk not being able to play hardball in the world and also be people. It's really heavy. But as I have lived my life in this body, this menstruating body, I have become more and more fascinated by the cycle and I want to understand it better, understand myself better and support myself . Working as a full-spectrum doula and everything I've ever known about it was so obvious to me when Aviva burst into my consciousness. It's someone who wants to be pregnant and it doesn't happen easily, without effort. The menstrual cycle is everything. He must be dominant. So I wrote the first chapter and I was like, fuck yeah.
*
On art versus commerce, in publishing and music:
AE: I'm obsessed with music, and that to me is untouched in terms of industrial cynicism. If you're around books and the book industry and you've been writing for decades, you get a bit cynical. I'm a voracious reader and I love what I love and hold it dear, but it's a little spoiled because you know how sausage is made. Whereas with music, I'm free to be a pure fan and go wild and be happy and not worry about the industry or bullshit at all.
So it was fun writing about the music and being super involved with the music while writing the book, but kind of exporting some of what I know about the perversions of the music industry. 'editing. i think everything [creative] industries are essentially the same in how they are messed up, in art versus commerce and how a real artist sometimes gets sidelined because they are a little awkward… All industries are corrupt and suspicious. If we were plumbers and we went to the plumbers convention, I think we would have the same status and the same power struggles. The systems are the same. The abuses of power are the same. The dynamics of exploitation are similar no matter where you go down in life.
You have to do the work because you get pleasure and satisfaction from it. Not so you can smash your way to a perch or push someone out of the way or achieve some sort of plateau status where you're unassailable. Doesn't really match the plumbing I guess. But if you take pride in your work and you do it well and the journey is the destination and it's the process rather than the product and you're lucky enough to make a semblance of a living out of it, then everyone rest is just noise. This must be true in other creative careers.
*
On the myth of the "tortured" artist:
AE: I don't think artists should be tortured. This is the other great theme of the book. To be a true genius, you don't have to die at 27. How do you take care of your gifts and share your gifts and engage with what you have to offer without self-destructing?
MK: The only other artist I've heard you talk about more than Ani di Franco is Amy Winehouse.
AE: And they are so different. And they are both so fundamental to my musical affinities.
MK: I hadn't thought Amy needed this costume to arm herself.
AE: I was obsessed. Something about his willingness to give a fuck. And I needed that energy for this book somehow. While I don't think it's necessary for a great artist to self-destruct, I think there's something irreconcilable about being such a pure, raw, authentic artist who doesn't not interested in being someone other than yourself. Who doesn't try to hide it or be someone else or mimic something, to give people what they want. What if people don't like me? I don't care if people like me. The work is more important, the integrity of the work is more important.
But it is unsustainable. I think in life, if we want to survive, we have to compromise. We need to sand our roughest edges. We have to learn how to be well, how to get along in the world and in your life, and how to survive. And become a reasonably happy elder if you're so lucky. I don't think you can do this if you're like "everything is shit" all the time.
*
Recommended reading:
The life of the mind by Christine Smallwood • A short walk by Alice Childress • Revenge of the scapegoat by Caren Beilin • Madness by sam sax
__________________________________
Elisa Albert is the author of after birth, Dahlia's Bookthe collection of news How this night is differentand anthology editor Freud's blind spot. She lives with her family in upstate New York. His latest novel is called Human blues.