Founder of a plumbing company killed in a shipwreck | Local News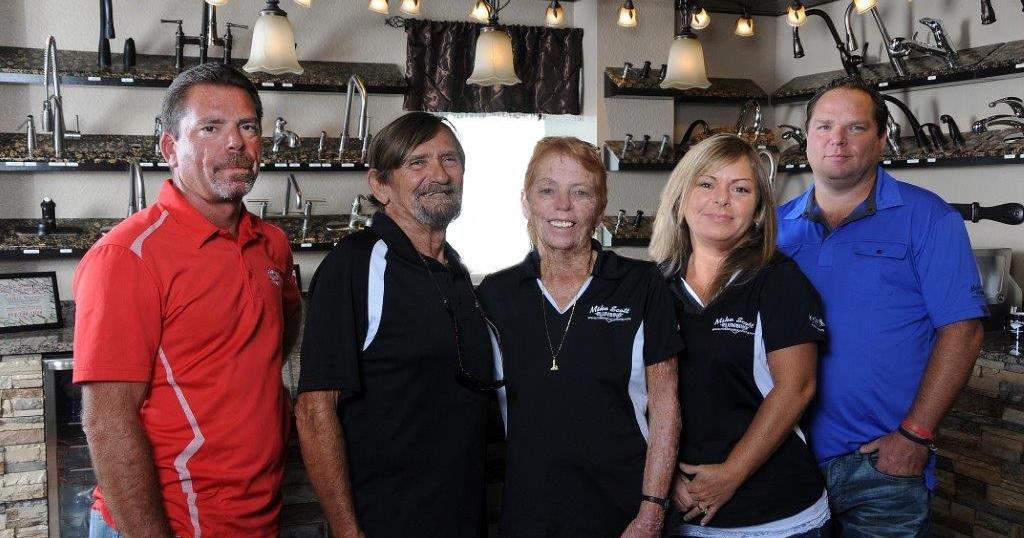 With $500 and a van named after him in 1987, Mike Scott started his own fledgling business.
More than 30 years later, the humble beginnings of Mike Scott Plumbing have expanded to encompass Citrus, Marion, Sumter and Alachua counties. But Scott never forgot the support he received when he walked out on his own.
"I remember how supportive he was of the community that supported him," said Citrus County Fair Board member Margie Leturno. Scott first sponsored his son Tanner's football team when he was 4 years old. Additionally, she said her company purchased her son's last five steers along with countless others over the years at the Citrus County Fair. "He is very dedicated to the community which has allowed him to start a successful business from a van."
The 69-year-old Crystal River resident and U.S. Marine Corps veteran who started Mike Scott Plumbing died Wednesday morning when the Ford F-150 truck he was driving hit the back of a a 2008 Thomas school bus at the intersection of Bourassa Boulevard and the commercial lane. , according to the Florida Highway Patrol traffic report.
The bus had stopped to allow a pedestrian to cross the roadway before turning right onto Bourassa Boulevard, FHP reported. Scott collided with the back of the bus. Scott died at the scene, while 10 students on the bus suffered minor injuries and were taken to area hospitals.
Wow, said Hal Porter, the longtime manager of the Citrus County Fair, upon hearing the news of Scott's death.
"Mr. Scott has been a tremendous supporter of everything here at the fair," Porter said. to participate, support him and do his best for all children.
That support of her business continues today with her children, Porter said.
"I've known Mr. Scott for a very, very long time," Porter said. "My favorite memory was when (his family) was here, I always visited them for a minute. I always enjoyed their company and support.
His business left "a whole legacy" at the fairgrounds that his children carry on.
"He was absolutely our go-to contact," Porter said. "He attended to almost every request from me or the fair. Mr. Scott and Mrs. Pat, it was just easy; they were our friends.
"He will be greatly missed; I can honestly say that his legacy will live on with the hands he left (his business)."
In honor of his success, Mike Scott Plumbing created a "Pipeline to Success Scholarship", awarding $500 to 10 students. Additionally, the company has supported local boys' and girls' clubs and youth sports Citrus, Sumter and Marion and many other local nonprofits too numerous to mention, the company's website says.
"What a great guy and what a great family," said Josh Wooten, president and CEO of the Citrus County Chamber of Commerce. "They have always meant a lot to this community, both economically and philanthropically.
"Personally, he was my buddy on social media; we would comment on different things. This is terrible news, terrible for his family."
Columnist Nancy Kennedy contributed to this report.