How to transform your kitchen, according to interior designers | Building industry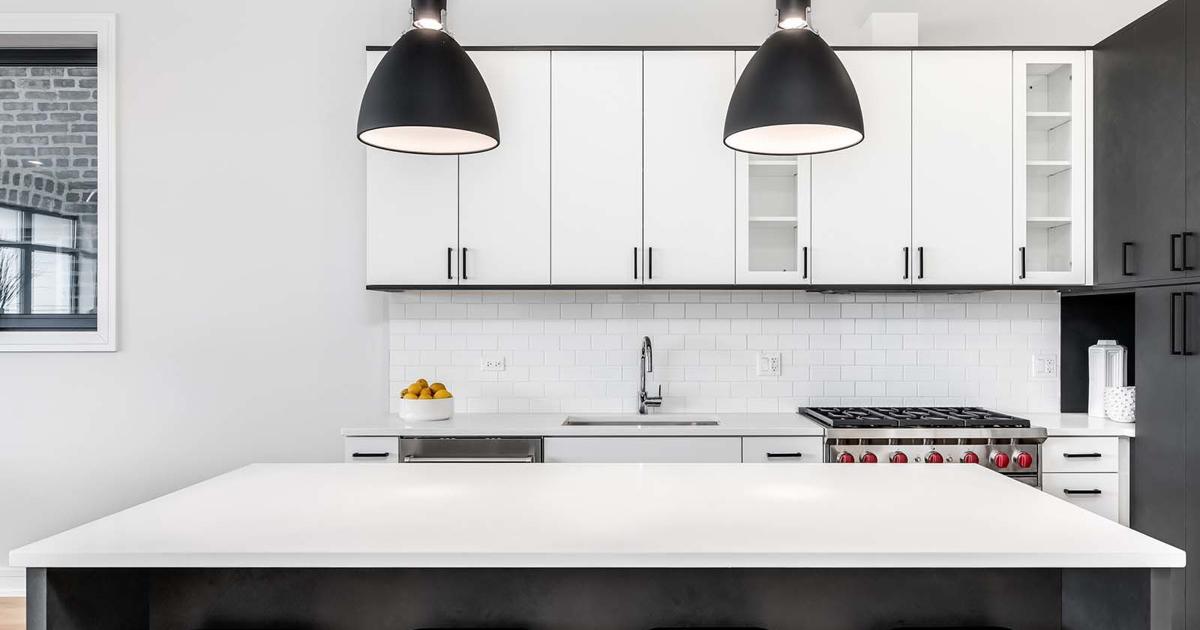 Summer is the time for family get-togethers and friendly visits. It's your chance to redefine your living space with a new look to impress the season's guests. Atlanta's expert interior designers are here to help.
According to Caryn Grossman of CG Interiors Group, the design of a particular room is more important than ever.
Why is kitchen design so important?
"For quite some time, the trend in new homes and renovations has been to open up the kitchen to the rest of the house, creating space for gathering and entertaining," Grossman told the Atlanta Journal-Constitution. "Over the past two and a half years, this concept has expanded even further, with kitchens functioning as a home office, a virtual learning space, for homework, playing games or cooking with the family."
Andi Morse of Morse Design said it's not just about the multiple uses of space. It's also about how much the modern kitchen can set the mood.
"Whether it's an open floor plan or not, the kitchen can set the direction and style of the entire home," she said. "A traditional house with a traditional kitchen tends to be designed in a traditional way, while a modern kitchen will denote a house with a more contemporary design."
When it comes to designing the space, Amy Morris Interiors said it's all about ensuring form meets function.
"The kitchen is the most versatile space in the entire home," Amy Morris Interiors told The Atlanta Journal-Constitution. "It's the catch-all, the meeting space, the epicenter of the bustle and, above all, the heart of the house. Because this room wears many hats, the kitchen must be functional but beautiful, adapted to the needs of each family.
What are some inexpensive ways to spruce up the heart of the home?
As inflation continues to weigh on the economy, homeowners are finding it increasingly difficult to save up extra spending money. Fortunately, there are several ways to spruce up the kitchen without breaking the bank.
Minhnuyet Hardy of Minhnuyet Hardy Interiors suggested giving these cabinets another coat of paint and replacing the faucet. Lighting is another way to give a new character to the kitchen.
"Above all, improve the lighting," said Kelly Kole of Kandrac & Kole Interior Design. "Remember to go big and make a statement. Also remember that it's okay to mix metals. Matte black is a great finish that works with everything!
Andi Morse agreed.
"Changing up the lighting is a surefire way to change the look of your kitchen," she said. "Changing the hardware and faucets to brass makes the kitchen stand out and using round hardware instead of square knobs is another way to spruce up your kitchen. Revamp your kitchen counters and incorporate some greenery. Create a coffee nook. Add artwork, either on the wall or on open shelves."
Kristin Kong of K Kong Designs and Maggie Griffin of Maggie Griffin Design agreed that new bar stools can make a kitchen stand out, as well as replace old hardware and lighting.
For those unsure of what colors to choose for cabinetry, Grossman said to be bold.
"For lower budgets, we see lots of bright colors on cabinetry – bright teal, warm burgundy," she said. "We also see unexpected palettes, like army green with pink. There are lots of fun things you can do without breaking the bank.
"There are so many affordable and interesting tiles that can give your backsplash a boost. (For a rental, removable wallpaper does the trick). Painting cabinets refreshes and enlivens a space, much like a fresh coat of paint on the walls. Clear your counters – it's amazing what tidying things up can do (I myself need a constant reminder here). Add some potted plants. And, consider this hydroponic garden – growing your own herbs is the bomb.
While pinching pennies is important right now, there's nothing wrong with going all out for that "wow" factor. There's nothing more exciting than inviting guests into a freshly cleaned and newly decorated home. It's that "wow" factor that, according to Andi Morse, "creates a bit of drama."
"Adding a gorgeous metal hood, using a stone countertop with lots of veining, and even painting the cabinets a color such as blue or green, are all stunning factors that wow anyone who walks into your kitchen," a- she declared. "It feels like you've gone the extra mile to make the kitchen impactful."
Hardy suggested taking your lighting and storage space to the next level.
"We like to incorporate several elements that can make a kitchen stand out," Hardy said. "Concealed and versatile storage always impresses. Lighting can also give a 'wow' effect to the kitchen. Dramatic kitchen pendants, under cabinet lighting, sconces, interior cabinet lights can all make a statement. We also like to mix up the finishes so the kitchen doesn't look "builder grade".
Kong added that kitchen appliances can serve more than function. They can be the jewels of the living space.
"Appliances that are not just high tech, but stand out as the jewels of the kitchen, can bring a wow factor to kitchen design," she said. "Artistic range hoods, creative tile application, natural stone, painted cabinetry, custom trim, and mixed metal hardware all provide the opportunity to create a one-of-a-kind center in the home."
Amy Morris Interiors agreed.
"For me, it's about the 'jewels' in the kitchen," the design studio said. "I like to keep everything calm and quiet, and then make the room pop with unique and unexpected light fixtures, cabinet hardware, range hood and range. These are the conversation starters!"
What are the hottest summer food trends?
To maximize the impact of cooking, it's important to stay true to yourself. But, there's nothing wrong with being trendy if it suits your living space. According to Atlanta experts, there are some amazing trends this summer that can enhance the heart of your home.
"A cheerful color on the cabinets and a nice wood tone on the island is definitely on trend right now," Griffin said. Kole said glass cabinets can also do the trick.
"Break down the cabinets a bit with floating shelves or interesting glass cabinets," she says. "In this project, we tackled a tricky corner with deep floating shelves that showcase a collection of silver from our customers."
Hardy also sees a lot of open shelves.
"Replacing upper cabinets with open shelving, creating full-height backsplashes, fluted cabinetry, and lighter tinted colors are some of the top design trends this year," Hardy said.
Grossman said you can't go wrong bringing the outdoors inside this year.
"We are seeing a continued fusion of indoors and outdoors, either with kitchens that open entirely onto the terrace and courtyard, or those that bring the outdoors in with plants, large windows, even hydroponic gardens," she said.
Amy Morris Interiors doesn't follow trends, but has seen some common designs this year.
"Unlacquered or matte plumbing fixtures are very popular right now and will stand the test of time as they are a classic," the design firm said.
Rather than pinching pennies or going for the gold this summer, the experts in Atlanta know how to make your kitchen stand out. Grab that tool belt, grab that brush, and get ready to wow your guests and family in style.
For anyone who wants a professional touch, Grossman has great advice for anyone who needs the specialists in Atlanta.
"Kitchen design is a complex process – a confluence of form, style and function, each carrying equal weight," Grossman said. "It's definitely a process, and ideally one that involves close collaboration between owner and designer. We want to know your habits, your goals and your desires. We want to know all about the special items you want to display and the sizes of the items you will need to stock. (We went so far as to measure the size of a doctor's smoothie supplements and design a special sliding cabinet to accommodate them all). We'll talk about the latest equipment, materials and finishes, and the look you want to create. We will guide you through the selection process keeping in mind the budget you wish to respect.