Indian plumbing industry and the way forward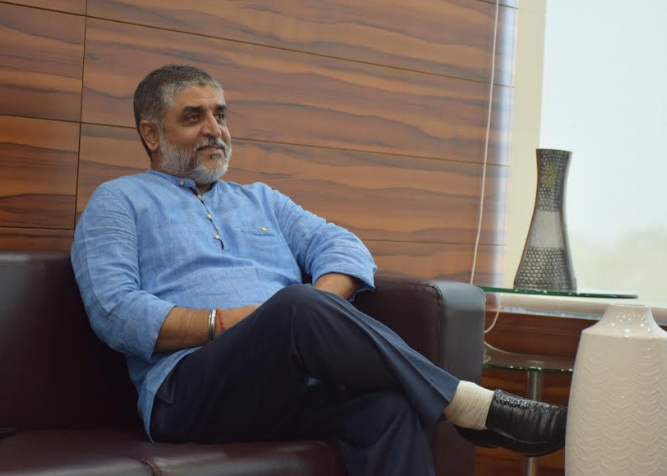 In India, up to 40% of water is lost during transport due to aging pipe networks. Today, pipe and fitting companies play a key role in ensuring the safe and wise use of water. There is an increase in the demand for plastic pipes in the irrigation, sewerage and construction sectors, these sectors have become key drivers contributing to the accelerated growth of the Indian PVC pipe market.
Growth engines
The size of the domestic plastic pipe industry is estimated at Rs. 315 billion; whose organized players represent 60% of the market share. Although the pandemic has caused most sectors to assess their operations, the construction industry has presented itself with a unique opportunity to innovate and grow. Organized players have dominated the industry growth as they continue to gain market share from unorganized manufacturers.
India is expected to experience strong growth in the coming years due to rapid urbanization, increasing infrastructure development and government efforts for infrastructure growth. The plastic pipe and fittings industry is expected to register a CAGR of 14% between fiscal year 2018 and 2026. A favorable policy landscape and citizen-driven initiatives, including the intention to increase farmers' incomes through the improvement of infrastructure and the execution of "housing for all" programs, are among the main contributors to the growth of the sector. The discovery of new applications for CPVC and the additional breakthroughs made by UPVC pipes in other applications have also emerged as beneficial accelerators.
Organized players have become one-stop solution providers for plumbing applications through value-added products and fittings, as well as expanding the product portfolio offered to distribution partners.
Measures to increase efficiency and meet growing demand
The plumbing community urgently needs training that can impart the right knowledge and help meet the growing demand. A large percentage of the plumbing industry is very unorganized and dependent on contract labor. These are diverse sub-segments comprising of entrepreneurs, manufacturers and consultants who mostly work independently and hence they lack access to proper trainings and safe tools. The industry body, Indian Plumbing Skills Council (IPSC) under the National Skill Development Council has undertaken initiatives such as Pradhan Mantri Kaushal Vikas Yojana (PMKVY), DAY-NULM (Deendayal Antyodaya Yojana-National Urban Livelihoods Mission) and a state-specific skills development program to train plumbers. The IPSC training and its inclusiveness has also provided an opportunity for female plumbers in India. Likewise, brands such as Truflo by Hindware, as well as educational/training institutions such as International Association of Plumbing and Mechanical Officials (IAPMO), Indian Institute of Plumbing (IIP) , MKG Consultants, Northern Sanitations P. Ltd. with IPSC to launch relevant training modules. Recently, the All India Council of Technical Education (AICTE) signed a Memorandum of Understanding (MoU) with Indian Plumbing Education (IPA) to introduce plumbing education in engineering and architecture institutions across India. 'India.
Over the past few years, TRUFLO by Hindware has actively supported many initiatives aimed at educating and improving the plumbing community. He has engaged with over 1,00,000 plumbers through an inclusive approach. According to recent data from the United States Bureau of Labor Statistics (BLS), the demand for
Plumbing industry services are expected to accelerate over the next 5 years. The training programs offered by TRUFLO for plumbers focus on technical knowledge and product discovery have helped create a direct route, and plumbers join us directly. The brand offers a wide range of practical, graduate skills with solid foundational knowledge so that workers are ready to join the job market as qualified plumbers.
The way to go
With growing awareness of plastic pipe sustainability and BIS standards, residential consumers (UPVC, CPVC) and farmers (UPVC) are increasingly opting for higher quality pipes to minimize potential wastage of plastic pipes. 'water. The preference for PVC pipes has increased dramatically due to factors such as affordability, higher quality and increased durability. Responding to growing demand from agriculture, automotive, building & construction, electrical and other end-use industries, TRULFO by Hindware has enhanced its portfolio to offer over 1,100 SKUs .
In conclusion, the pipe industry is likely to consolidate, and the pie of the unorganized sector will continue to shrink. In addition, the government is expected to increase its spending on pipeline facilities under various programs including Nal-Se-Jal, a low-cost housing program, among others. Additionally, polymer price volatility will benefit cash-rich companies as they will be able to manage the need for additional working capital.
END OF ARTICLE