State gas company partners with US firm to develop liquid hydrogen storage tanks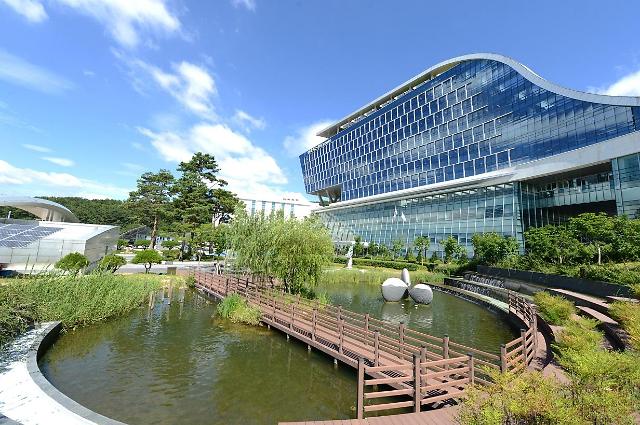 SEOUL – CB&I Storage Solutions, an American storage tank developer involved in the construction of the world's largest liquefied hydrogen tank at the Kennedy Space Center in Florida, has partnered with the South Korean state gas company to develop liquefied hydrogen tanks for land storage and maritime transport.
Korea Gas Corporation (KOGAS) said the partnership with CB&I will help increase South Korea's competitiveness in the hydrogen market and accelerate the development of a national hydrogen industry ecosystem. KOGAS is leading a campaign to popularize hydrogen as a clean alternative energy.
The advantage of liquefied hydrogen is its high density compared to compressed gas, which means more energy can be contained in a given volume for easy transport. Hydrogen is extremely flammable when mixed with very small amounts of air. Hydrogen liquefaction requires cooling to a temperature of minus 253 degrees Celsius (minus 423 degrees Fahrenheit) and subsequent storage in cryogenic containers.
Liquid hydrogen is key in a government campaign to expand the use of fuel cells. In May 2021, KOGAS partnered with GS Caltex, a major domestic refiner, to establish a hydrogen value chain and build a liquid hydrogen plant with an annual production capacity of 10,000 tons using the residual cold energy generated by the regasification of liquefied natural gas (LNG).


In 2019, the gas company unveiled a roadmap to supply 1.73 million tonnes of hydrogen, create 25 hydrogen production facilities and a 700 kilometer plumbing network using LNG pipelines by 2030. The South Korean shipbuilding group Hyundai has launched a joint project to develop a liquefied hydrogen fuel tank for ships.

© Aju Business Daily & www.ajunews.com Copyright: Nothing on this site may be reproduced, distributed, transmitted, displayed, published or broadcast without the permission of Aju News Corporation.