Storage Considerations for an Expanding Plumbing Business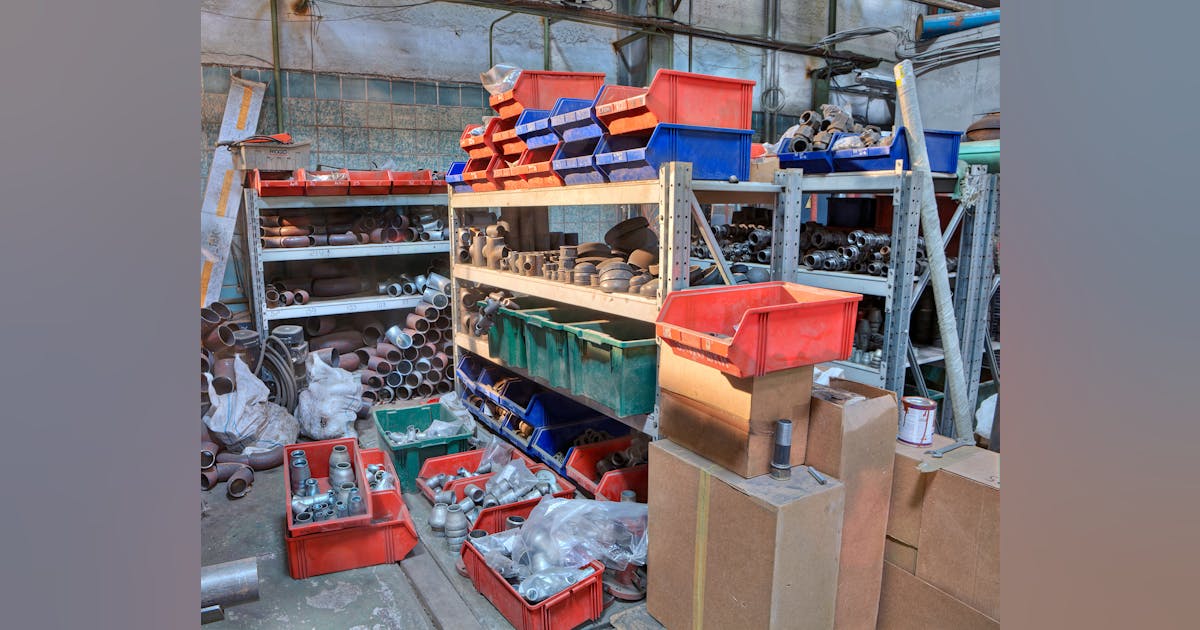 By Sam Bowerman
Growing your plumbing business is exciting, but the demands you face can be overwhelming. The cost of storage alone is enough to sink a business if you're not careful. Unfortunately, storage costs can be one of your biggest expenses as your business grows. Every time you expand your fleet, offer new plumbing services, or invest in new tools, you'll need additional space to keep up with your growing inventory.
If you currently store supplies for your plumbing business in your van or garage, your expanding business may soon outgrow its storage area and need to rent space dedicated to its needs.
Advantages and disadvantages

Expanding to the point of needing additional storage isn't for every business. Large-scale expansion is often a risky business that involves collateral-backed bank loans and other financing options due to the high costs of deposits, hiring and recruiting, inventory and supplies. If your growth doesn't go well and you don't repay your loans, you could lose real assets that you've pledged to your lender.
Growth can also reduce the degree of control you have over your operations and the quality of your services. Handing over the keys can be incredibly nerve-wracking if you don't trust your management team 100%.
However, expansion can be worth the risk, and you can even reduce your risk with a smart expansion plan. Large-scale growth gives you the opportunity to enter new markets and establish your business as a market leader. If the demand for your plumbing services is growing steadily and your profits are constantly growing, it's easier to plan for growth now – while you have time to build a solid foundation – than when you're too busy to keep up with your own expansion. .
How much space do you really need?

Expanding too quickly is one of the most common problems for growing businesses. While some businesses may need a large private facility when they first upgrade, most plumbing businesses can benefit from gradual growth, perhaps going from a van to a shed or a self-service storage unit before renting a private warehouse. This slow but steady growth in storage can help your business spend within its means instead of wasting money expecting high returns later.
If you need a place to do your administrative tasks, consider using home office space and hiring remote workers. It's considerably cheaper than renting a dedicated office park, which means you can have extra funds to cover storage expenses. Here are some ways to brighten up your home to create a functional office:
● Invest in a corner desk to adapt your workspace to tight angles
● Buy furniture with built-in storage to organize your room neatly
● Use a compact desk lamp to avoid taking up floor space with your light
Identify your essential equipment

No matter where you store your plumbing tools and supplies, you need storage space that offers all the features you need. For plumbing companies, one of the most important pieces of equipment to consider is safety. If you keep your supplies at home, using a deadbolt lock can provide maximum security to prevent costly thefts that lead to major business disruptions. If you are a tenant, 24/7 surveillance is ideal.
Storage spaces should also allow you to organize all your supplies, perhaps in neatly stacked and labeled storage bins.
Create a strategic growth plan

Before you start investing in growing your business, it's important to have a plan ready to keep your expansion on track. To start, you can create an organization chart which shows who is on your team and what positions you need to fill.
Your strategic business growth plan should also include details about your business finances. Develop a budget that identifies your planned expansion expenses, including the cost of moving labor, as well as how you will fund those expenses.
Additionally, you will need a logistics plan that details the details of the expansion, such as how you will transport your current supplies from point A to point B, as well as who will ultimately work in your warehouse or offices rather than at home.
Build the ideal space

If you choose to grow your business to the point of needing new employees and additional storage space, you have the opportunity to take your thriving business into new markets. This can be a risky financial decision as it often requires the use of loans secured by collateral and losing control over the lower levels of your business.
However, large-scale expansion can also be incredibly rewarding. With slow and steady growth, including that of your storage facilities, you can limit some of your biggest costs while making room for new services, new customers, new tools and new employees.
Sam Bowman writes about people, technology, wellness and how they come together. He enjoys using the Internet for the community without having to leave his house. In his spare time he enjoys running, reading and combining the two in a run to his local bookstore.