The Toro Company Recognized by the EPA with the WaterSense® Award of Excellence | national company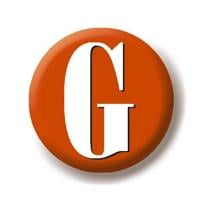 WASHINGTON–(BUSINESS WIRE)–October 6, 2022–
The U.S. Environmental Protection Agency (EPA) today awarded The Toro Company a 2022 WaterSense Award of Excellence for its commitment to helping consumers and businesses use water responsibly. Featured at the WaterSmart Innovations (WSI) Conference and Expo in Las Vegas, The Toro Company was recognized for promoting water efficiency and conservation throughout 2021, along with 33 other utilities , manufacturers, builders, retailers and organizations that partner with WaterSense to promote water-efficient products, homes and programs.
WaterSense, an EPA-sponsored voluntary partnership program, is both a label for water-efficient products, programs, and homes, and a resource to help consumers learn ways to save water. Since 2006, more than 2,100 WaterSense Partners and more than 40,000 models of certified water-efficient plumbing and irrigation products have helped consumers and businesses save 6.4 trillion gallons of water, enough water to supply every household in the United States for eight months. In addition to water savings, WaterSense has helped reduce the amount of energy needed to pump, treat and heat water by 754 billion kilowatt hours and helped consumers save $135 billion on their water bills and energy. These savings also avoided 288 million metric tons of greenhouse gas emissions, which is equivalent to planting 4.8 billion trees.
"Throughout 2021, our award-winning partners have helped people protect this precious resource by promoting WaterSense-labeled products and water-saving behaviors," said Veronica Blette, Head of WaterSense Division. "Saving water is particularly critical in areas affected by drought, but it is also a way to help consumers optimize their budget by reducing their water and energy bills.
The Toro Company has been a long-time EPA WaterSense Partner and this is its eighth consecutive WaterSense Excellence Award. In 2022, Toro continued to produce a weekly radio show and podcast, titled The aquatic area, focused on education and information on best practices and technologies for efficient outdoor water use. The show currently has over 40,000 monthly listeners and over 100,000 subscribers on iHeart media. Toro also presented a technical paper titled "How Connected Devices Can Help Drive Irrigation Sustainability" in March 2021 and collaborated on a book on smart irrigation, titled "Hold Your Water," in partnership with the artist Wyland and the Western Municipal Water District. Throughout 2021, The Toro Company participated in and hosted dozens of in-person and virtual training events that featured WaterSense labeled products and focused on water efficiency.
"Sustainability is embedded in our approach to business. We value our association with the EPA as a way to expand reach and provide meaningful water-saving solutions," said John McPhee, general manager, Toro Irrigation and Lighting Businesses. "We are honored to be recognized again this year and look forward to continuing our partnership with the EPA WaterSense program."
For more information about WaterSense and the 2022 winners, visit www.epa.gov/watersense.
About WaterSense
WaterSense, an EPA-sponsored partnership program, seeks to protect the future of our nation's water supply by providing consumers and businesses with simple ways to use less water with products, homes and water-efficient services.
About the Toro Company
The Toro Company (NYSE: TTC) is a leading global provider of innovative solutions for the outdoor environment, including turf and landscape maintenance, snow and ice management, underground utility construction , rental and specialized construction, as well as irrigation and outdoor lighting solutions. With sales of $4.0 billion in fiscal year 2021, The Toro Company's global presence extends to more than 125 countries through a family of brands that includes Toro, Ditch Witch, Exmark, Spartan Mowers , BOSS Snowplow, Ventrac, American Augers, Trencor, Pope, Subsite Electronics, HammerHead, Radius HDD, Perrot, Hayter, Unique Lighting Systems, Irritrol and Lawn-Boy. Through constant innovation and caring relationships built on trust and integrity, The Toro Company and its family of brands have built a legacy of excellence helping customers work on golf courses, sports fields , construction sites, public green spaces, commercial and residential and agricultural properties. operations. For more information, visit www.thetorocompany.com.
See the source version on businesswire.com: https://www.businesswire.com/news/home/20221006005244/en/
CONTACT: Alexis Deasy
The Toro Company
KEYWORD: UNITED STATES NORTH AMERICA DISTRICT OF COLUMBIA NEVADA
INDUSTRY KEYWORD: ENVIRONMENT WHITE HOUSE/FEDERAL GOVERNMENT SUSTAINABILITY LANDSCAPE OTHER BUILDING & PROPERTY RESIDENTIAL BUILDING & REAL ESTATE ENTERTAINMENT COMMERCIAL BUILDING & REAL ESTATE OTHER NATURAL RESOURCES OTHER ENERGY CONSTRUCTION & PROPERTY PUBLIC POLICY/GOVERNMENT UTILITIES PODCAST ENERGY RESOURCES
SOURCE: The Toro Company
Copyright BusinessWire 2022.
PUBLISHED: 06/10/2022 08:00/DISC: 06/10/2022 08:03
http://www.businesswire.com/news/home/20221006005244/en